---
Filippo Arena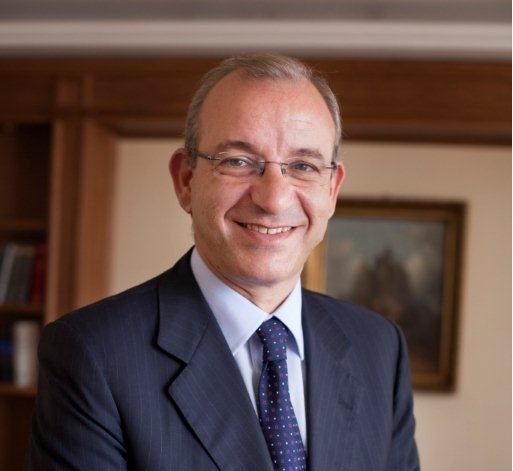 Secretary General
Filippo Arena (1969) is the Secretary General of the Italian Competition Authority since 11 July 2018. Previously he served at the Italian Competition Authority as Head of the Authority's Cabinet (2013-2018) and Legal Counselor (2006-2010 and 2011-2013).
After obtaining his law degree with honours at the University of Messina, Filippo Arena attended the Institute of Public Law at Sapienza University in Rome, under the supervision and in collaboration with Prof. Temistocle Martines. In 1997 he passed the concourse for Procuratore dello Stato and he is currently Avvocato dello Stato.
In his professional activity Filippo Arena has regularly represented the Italian State before the Court of Justice of the European Union, both in preliminary ruling and in infringement procedures, in particular dealing with cases on competition and consumer protection law. Moreover, he has represented the Italian State before national jurisdictions in competition, consumer protection and tax cases as well as before the Constitutional Court in cases involving conflicts between the State and the Regions. He has also represented the Senate and the House of Representatives before national jurisdictions on several occasions.
Filippo Arena, before joining the Italian Competition Authority, was appointed coordinator of the Procuratori dello Stato (2007-2010) and coordinator of the First Section (Bis) of the Avvocatura Generale dello Stato, responsible for the supervision and the treatment of cases involving the Senate, the House of Representatives, the Regions and the Northern Italy Tax Agency (2008-2011).
In 2011 he was first appointed as Legal Counselor at the Legislative Office of the Ministry of the Economic Development and later Head of the Legislative Office at the same Ministry.
He regularly participates as a speaker at national and international conferences and publishes on topics related to competition law, administrative law, public procurement and public utilities law. He also lectures master classes in advanced tax law and competition law on a regular basis. Amongst his latest publications on competition law: F. Arena – R. Chieppa "The intersection between Competition Law and Intellectual Property Law: The public Enforcement Approach Followed by the ICA", in Competition and Patent Law in the Pharmaceutical Sector, Wolters Kluwer, 2016; F. Arena – R. Chieppa "Antitrust and inequalities" in Rivista Italiana Antitrust, Vol 3, No 2 (2016) available online at iar.agcm.it; "Trademarks protection and its limits: What's in a name?" to be published in Antitrust between EU Law and National Law.