---
Football: ICA launches investigations into SKY and DAZN
PRESS RELEASE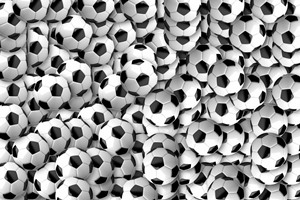 The Italian Competition Authority launched two investigations into SKY Italia and Perform Group's (DAZN) allegedly unfair commercial practices concerning the marketing of football packages for the 2018/2019 season, following several complaints filed by individual consumers and consumers' associations.
The Authority believes that SKY's advertising of its football packages for the 2018-2019 season might lack adequate information as to the applicable restrictions about timeframe of football broadcasting, thereby inducing new customers to take transactional decisions they would not have taken otherwise.
SKY's conduct could also affect adversely the economic behaviour of existing customers, since they might renew their subscription on the false assumption that the content of the offer had not changed. On the contrary, the number of football matches included in the package was significantly reduced, and customers were not informed they could withdraw from the contract without incurring any costs.
Moreover, SKY's conduct might also infringe article 65 of the Consumer Code, since the undertaking did not secure the required consumer consent concerning the new offer for the 2018/2019 football package.
In relation to Perform Group's undertakings (DAZN), the investigation focuses first of all on the claim "whenever you want, wherever you want". Indeed, this could suggest that consumers may access the service from any place and at any time, whereas access might be hampered by technical limitations. Moreover, while the advertising mentions the possibility of enjoying a one-month free trial without concluding a contract, consumers are required instead to enter a contractual transaction including an automatic renewal clause.
In fact, consumers who create an account to access the free trial inadvertently provide their consent to the subscription of the contract, and are therefore charged the applicable fees on a monthly basis without further notice until they apply for withdrawal.
These conducts could breach unfair commercial practices' legislation, infringing articles 21, 24 and 25 of the Consumer Code. Indeed, consumers might be misled on the technical characteristics and the access conditions of the offer, and – as a result of their unwitting subscription of the contract – might be unduly exposed to periodic charges until they withdraw.
Rome, 28 August 2018