---
PS11922 - ICA: Trenitalia  fined € 1 million for inadequate management of commuter traffic on the Rome-Naples/Caserta line  
PRESS RELEASE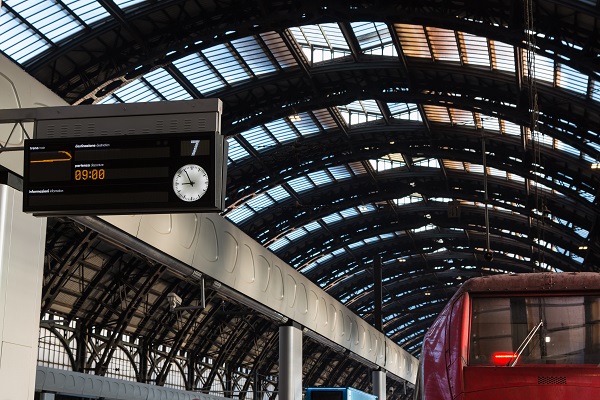 The proceeding refers to the period January-February 2021. The fine was reduced given the losses recorded by the company in 2020
The Italian Antitrust Authority has fined Trenitalia S.p.A., the major Italian railway company providing high-speed passenger transport, € 1 million Euro. Such fine was then reduced because of the losses recorded by the company in 2020.
The checks carried out by the Authority on its own and inspections has shown that critical problems occurred at Rome Termini station for commuters with passes for high-speed trains: many passengers were unable to board the trains of the Rome-Naples/Caserta line, despite the fact that seats were not occupied and/or reserved due to "grid pattern" positioning. The inconvenience to commuter passengers occurred repeatedly between January and early February 2021.
According to the Authority, the conduct of Trenitalia SpA, which did not manage and plan its offer adequately on one of the lines with the heaviest commuter traffic, such as the Rome-Naples/Caserta line, when work resumed after the end of year holidays, constitutes unfair commercial practice in breach of article 20 of the Consumer Code. Such commercial practice is contrary to professional diligence and it is likely to materially distort the economic behavior of the consumer in an appreciable manner.
In particular, Trenitalia did not offer adequate transport capacity to meet the demand of commuters, to whom it had sold passes, and did not provide other information measures or pertaining to the booking system to offer an adequate transport service to this specific category of passengers and thus limit the predictable problems and inconvenience, despite the fact that it had all the data necessary to assess the demand for travel by commuter customers.
On the basis of the investigation carried out, and according to the opinion given by the Transport Regulatory Authority, sufficient elements did not however emerge to ascertain an unfair commercial practice with reference to the preparation and adjustment of the transport capacity during the period close to the holidays at the end of 2020.
Rome, 12 August 2021