---
Italian Competition Authority: the new campaign "#convienesaperlo (anche a scuola)" for students has been launched
PRESS RELEASE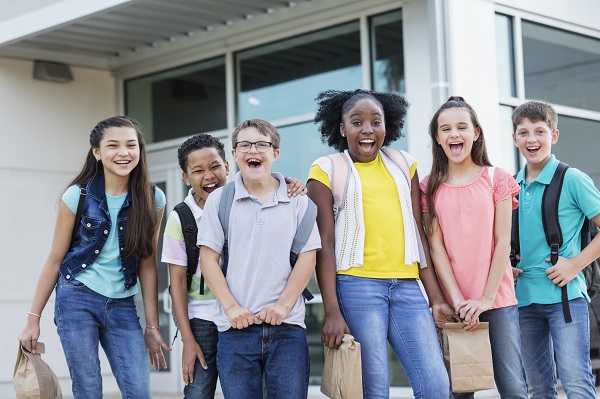 The Authority continues its work to raise awareness of consumer rights among young people. An online game for secondary school students is about to start. The contest will end on 31 January 2023.
The Italian Competition Authority is addressing young people again with a new competition on consumer rights. Today the campaign "#convienesaperlo (anche a scuola)" starts almost a year after the end of "#convienesaperlo", aimed at students and small and medium-sized enterprises.
The highlight of "#convienesaperlo (anche a scuola)" is the online quiz game promoted in cooperation with Skuola.net and reserved for middle and high school students who will compete in a peer-to-peer ranking. By logging onto https://convienesaperlo.skuola.net/ until 31 January 2023, students will be able to play and, at the same time, learn about: the role of the Antitrust Authority, consumer rights and the tools for defending themselves against unfair, aggressive or misleading commercial practices.
Thanks to the video game, three types of activities can be carried out on the following sections:
Learn

: to learn consumers' rights through flash cards, which refer to the website https://convienesaperlo.agcm.it for further information;

Test

: to practice the game through three example questions, with no attempt limits, before the actual game session;

Play

: to start a game and then participate in the competition "#convienesaperlo (anche a scuola)", after registering.
The game session includes five levels of increasing difficulty. To complete each level, it is necessary to answer seven questions on consumer protection rights and the functions of the Authority. The students will also have a few helps at their disposal, but a maximum of three per level: with "50-50" you can eliminate two definitely wrong answers from the answer options; with "Freeze" you can pause the time to think more calmly about the answer to be given; with "Switch" you can change the question. As you play, you accumulate a score, based on the number of correct answers given, which is also influenced by your response time and participation in the "Big Questions", i.e. bonus questions that you are notified of by e-mail and which allow you to earn extra points once you have completed all levels.
The top finishers of each of the two rankings will win an iPhone 13 and their schools a 1,500 euro voucher for technological purchases; the schools of the second ranked will receive a 1,000 euro voucher and the schools of the third ranked a 500 euro voucher.
The top three placed for each of the two rankings, along with their classes, will receive the prizes at a final event that will be held at the seat of the Italian Competition Authority, which will fund the journey to the final ceremony of the competition.
For more information, see the website https://convienesaperlo.agcm.it.
Rome, 25 October 2022