---
PS11523 - ICA: Prenotazioni24 fined 900 thousand euro for unfair commercial practices and illegal conducts
PRESS RELEASE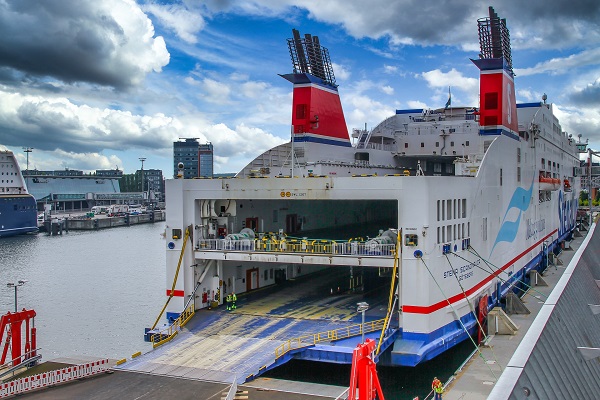 The agency promotes, compares and resells online passenger sea transport tickets through the sites traghettilines.it, tirrenia-prenotazioni.it, traghetti-grecia.it, traghetti-sardegna.it
The Autorità Garante della Concorrenza e del Mercato has fined for a total of 900 thousand euro Prenotazioni24 S.r.l., a web agency active in the promotion, comparison and online resale of passenger sea transport tickets through four company websites (www.traghettilines.it,www.tirrenia-prenotazioni.it,www.traghetti-grecia.it,www.traghetti-sardegna.it). According to the Authority, Prenotazioni24 implemented various unfair commercial practices and unlawful conducts concerning the way in which the company presented itself and the characteristics of the services offered.
The first unfair practice regarded the graphic and content configuration of the website www.tirrenia.prenotazioni.it, which deals with the promotion and resale of tickets on behalf of Tirrenia, such that it was not immediately perceivable to consumers that it was referable and managed exclusively by Prenotazioni24 and not by the homonymous shipping company.
As to the second unfair practice it was ascertained that the company belatedly informed the consumer - only in the summary phase of the purchase of travel tickets on the websites www.traghettilines.it and www.tirrenia-prenotazioni.it - about the existence and the amount of booking fees required to conclude the transaction.
The Authority has also ascertained unlawful conducts connected with the charge to the consumer of an additional fee, during the online booking, in case a certain means of payment was chosen; with the preselection of the additional travel insurance service, entailing an additional expense for the consumer; with the competent court for disputes with consumers indicated in the place where the company has its registered office (and not in that of the consumer's domicile).
Finally, it was considered unfair the limited accessibility, on the four company sites, of the general conditions of sale applied by Prenotazioni24 at the end of the booking procedure and the presence of a pre-flag of acceptance of the said conditions.
It should be noted that, already in the course of the investigation, Prenotazioni24 has implemented appropriate measures to prevent the continuation of the misconducts, ascertained by the Authority.
Rome, 10 February 2022