---
ICA: presentation of the 2021 Italian Competition Authority Award
PRESS RELEASE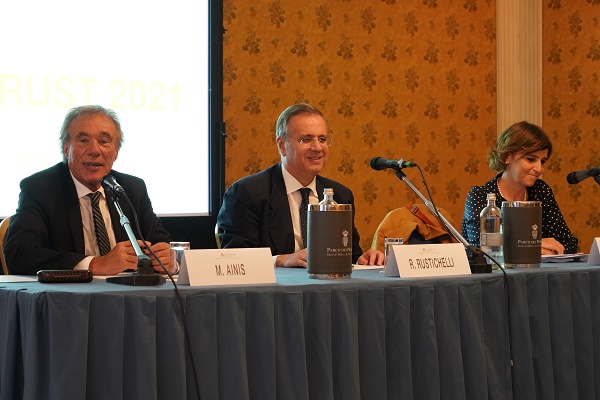 The winners are Assoutenti, AssoBio, the journalists Debora Rosciani and Mauro Meazza, and the student Alessandra Catenazzo
The presentation of the 2021 Italian Competition Authority Award, now in its third edition, took place last night in Rome. Established by the Italian Competition Authority (ICA), the award is presented for special contributions towards promoting the culture of competition and consumer protection.
Assoutenti won the award for the consumer associations category and AssoBio among business associations, while Radio 24 journalists Debora Rosciani and Mauro Meazza were presented the award for the programme "Due di Denari", and Alessandra Catenazzo, a university student, for her master's thesis "Competition and the Green Deal: a Study of Consumers' WTP for Reduced CO2 Emissions in the Italian Car Market".
The awarding jury, appointed by the ICA, was composed of: Michele Ainis, Commissioner of the Italian Competition Authority's Board, Gilberto Pichetto Fratin, Deputy Minister of Economic Development; Giovanna Iannantuoni, Rector of the University of Milan Bicocca; Ferruccio de Bortoli, columnist of the "Corriere della Sera" newspaper; and Giovanni Brugnoli, Vice President for Human Capital of the trade association Confindustria.
"I am pleased to present the 2021 Italian Competition Authority Award, which contributes to the promotion of a culture of competition, which is in turn a vital tool for innovation and economic growth that our country needs so much," said the Chairman of the ICA, Roberto Rustichelli.
"The great number of candidates and the quality of the projects presented show that the culture of competition is firmly established in our country," said Professor Michele Ainis, creator of the Award.
Rome, 14 June 2022