---
Italian Competition Authority: end of the #convenienesaperlo (anche a scuola) campaign. Success on social networks, with more than 1,700 students enrolled in the competition
PRESS RELEASE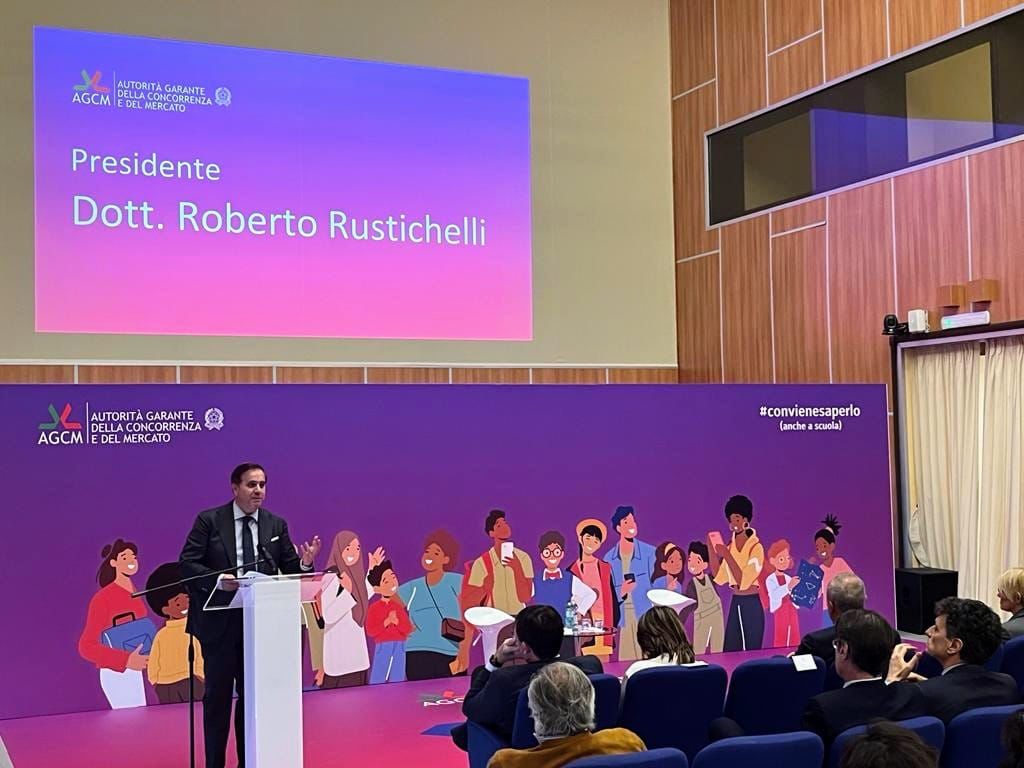 Chairman Roberto Rustichelli awarded the prizes to the students who won the online quiz game organised by the Authority in cooperation with Skuola.net. A total of 6 million people were reached by the communication campaign.
The #convenienesaperlo (anche a scuola) communication campaign has now come to an end. This campaign was organised by the Italian Competition Authority in cooperation with Skuola.net, and followed on from the previous campaign, #convenienesaperlo, which ended in 2021.
The meeting, which took place at the Auditorium of Italian Competition Authority, was attended by about 100 young people who were given their prizes by the Authority Chairman, Roberto Rustichelli. During the event, they were able to talk about consumer protection with the Authority's experts and Skuola.net influencer Nikolais, and took part in an interactive game on the topics studied for participation in the online game.
"Once again this year, we decided to organise a communication campaign dedicated to young people because they are the consumers of the future and even today they already often play an active role in the purchase choices at home" explained Roberto Rustichelli. "The Authority considers it useful to inform the new generations and make them aware of the importance of understanding consumer rights and of the actions to be taken when they are not respected. We also rely on them to share this information with family and friends."
THE COMPETITION FOR SCHOOLS
The core of the campaign is the competition reserved for middle and high school students who challenged themselves and created a peer-to-peer ranking. 1,700 young people registered for the online quiz game and more than 1,000 participants from 468 municipalities throughout Italy took on the challenge.
By logging onto https://convienesaperlo.skuola.net/ between 25 October 2022 and 31 January 2023, pupils were able to play and, at the same time, learn about the role of the Competition Authority, consumer rights and the tools for defending themselves against unfair, aggressive or misleading commercial practices.
The top finishers of each of the two rankings won an iPhone 13 and their schools a 1,500-euro voucher for technological purchases; the schools of the second-ranked pupils received a 1,000-euro voucher and the schools of the third-ranked students a 500-euro voucher.
THE SOCIAL MEDIA CAMPAIGN
The #convienesaperlo (anche a scuola) campaign had a great response on social media. A total of 2 million users reached on Instagram, while the videos launched on TikTok had 2 million views. A total of 6 million people were reached by the communication campaign.
Further information is available on https://convienesaperlo.agcm.it/
Rome, 15 May 2023